Fake it till you make it in doTERRA, they say…
Are you constantly trying out new trainings and new ways to trick yourself into thinking you are successful at doterra, so success can finally come?
How's that working out for you?
Do you know why it doesn't work for most of us? Because not everyone is wired like the great Eric Worre or the great Tony Robbins.
Not everyone is a linear go getter.
Not everyone is an action crushing machine.
Not everyone can set their mind to something and get it.
Not everyone has hours a day or the brain space to do personal development.
Not everyone thrives on pushing themselves hard.
Not everyone has thousands to spend on life changing conferences or year long memberships…
Some of us… a lot of us, need this doTERRA thing to be up close and personal.
That's the way we run our business.
That's the way we run our life.
In harmony with whom we are.
It doesn't mean that we are only pink and fluffy.
It doesn't mean we shy away from our shadow parts, like the unease of following up, the disappointment of not always seeing results show up after a big push, or the resentment towards daily business tasks we feel aren't getting us customers or rank advancement.
It simply means that we are emotional beings.
And that's where the sweet spot is.
How do you come to believe that you are going to be successful at doTERRA when all you see are your doubts, your inconsistent action taking, and no rank advancement, while your blocks blow raspberries at you from the other side of the glass ceiling?
It's so simple that it'll make total sense to you and it'll feel light:
The way through your barriers to success in your network marketing business is hypnosis.
And I am not talking bog standard hypnosis.
I am talking hypnosis specifically tailored to you, your business, your needs, the actions you must joyfully take so you can finally develop the aligned and prosperous business you have always wanted.
It all starts with you, your unconscious mind, and how you feel about doing your business your way.
So you could keep hammering in affirmations until kingdom come.
You could keep buying the latest one size fits all tools.
You could keep signing up to courses that make you feel worse about yourself, so you don't use the learning you got from them…
Or you could invest in truly modifying the way you think, feel and show up in your business in a way that finally feels aligned.
You could tell me what your specific blocks are, what you desire to achieve, and I will tailor a hypnosis audio just for you and your business.
Would you love to have a rank up in your doTERRA business, feel accomplished, and bask and operate from that sweet spot where fulfilment lies ?
Then click on  this link, and order the personalised audio that is about to change your life.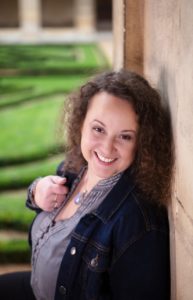 I can't wait to hear about your wins.
Elsa
Creator of Emotional Mind Reset. Rapid Transformational Therapy® (RTT) Practitioner (Hypnosis), Mindscaper®, Aromatherapy Practitioner, Bach Flowers Practitioner, Access Consciousness Bars® Practitioner, Shaman, Certified Angel Guide, Certified Sound Healer (Tuning Forks and bowls), Reiki Practitioner, Sacred Freedom Technique Practitioner, CTP, PGCE MFL. Yup. I am a bit of a Swiss Army knife...