Welcome to your Emotional Mind Reset healing audio!
Thank you and congratulations on finally choosing to know and feel you are enough!
Knowing and feeling you are enough allows you to show compassion for yourself for being perfectly imperfect.
Knowing and feeling you are enough allows you to confidently move forward in life.
Knowing and feeling you are enough makes you the captain of your own ship.
---
Directions:
1- Bookmark this page for future reference before moving to step 2.
2 – Do not drive, operate machinery, or perform any operation that need your full attention at any point while listening to your Emotional Mind Reset tapping audio.
3 – For best results, use a high quality headset, so you may benefit from the Theta waves encoded in the background.
4 – This audio was designed as a "single round" of tapping, with additional Theta waves time for another 13 minutes in order to allow you to process your emotions and integrate shifts.
5 – You can choose to tap again for a second round for best results, each time you tap in the first week.
6 – Decrease as you feel your thought patterns shifting.
7- Pick up your audio again, every time you feel you need a reminder of how enough you are.
8 – Save the visual tapping guide below if you are unfamiliar with tapping points. (Right-click and select "save image as" or "save as" to download it to your device).
9 – After you have experienced this healing Emotional Mind Reset audio, if a loved one springs to mind, and you think they would benefit from their very own recording, please copy and share this link with them: https://terralunainti.com/emotional-mind-reset/
---
Below you will find the tapping points guide, and two ways to listen.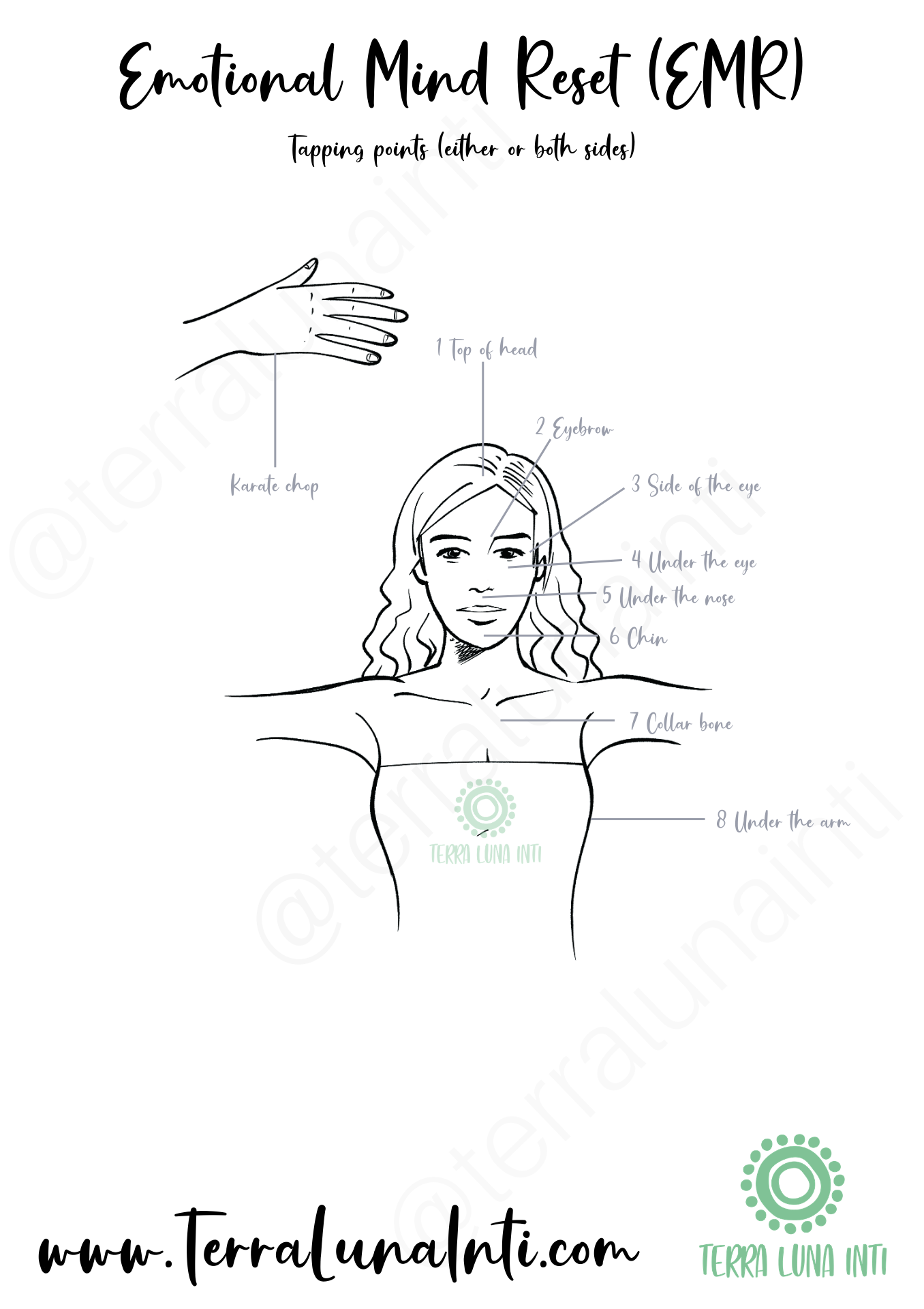 Remember to save the visual tapping guide above if you are unfamiliar with tapping points.
LISTENING OPTION #2
Click the ▶️ button on the player below to begin your listening experience.
I look forward to hearing about your positive shifts! 
Click here to tell me about your successes!
Elsa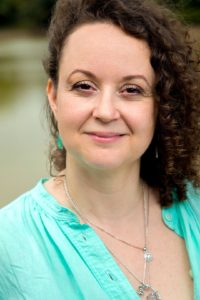 ---
Disclaimer:
EMR is not a substitute for professional psychological visits with a medical team, or a reason to stop any medication.
Results cannot be guaranteed, moreover, results from individual testimonials are for reference only and your own personal experience may differ to those shown on this site.
Only people with sound mental health who are confident that a deep dive into their emotions will not adversely impact their emotional or mental health should participate. I request that you do not participate in Emotional Mind Reset if you or your treating practitioners have any past or existing concerns about your mental health.