Everything you need to know about Essential Oil Diffusers
Using an essential oil diffuser is an easy, convenient, and mess-free way to take advantage of the benefits of essential oils. Want to fill your home with the aroma of essential oils? Try an essential oil diffuser. Need to fill your workspace or office with uplifting, energizing aromas? Try an essential oil diffuser. Looking for help creating a calm environment to help your kids fall asleep? Try an essential oil diffuser.
1- Types of diffusers
There are four types of diffusers
a. Nebulizing diffusers
b. Ultrasonic diffusers
c. Heat diffusers
d. Evaporative diffusers. 
Each diffuser has its own unique method of getting essential oils into the air so you can experience the benefits of aromatherapy. But how do you decide which one will work best for you? To help you determine which to choose, we've broken down how each diffuser works and listed some pros and cons for each.
a. Nebulizing diffusers:
A nebulizing diffuser breaks down the essential oil into tiny particles through the use of a high velocity, pressurized air stream and jet nozzle and does not use water or heat.
When the oil is released from the diffuser, it goes into the air in an ultra-fine mist. The fine mist created by the nebulizing diffuser does not alter the chemical composition or the scent of essential oils. It diffuses the entire oil at once instead of in stages, whereas some other diffusers release the lighter chemical components of an essential oil first and the heavier components later.
With a nebulizing essential oil diffuser, the particle size is also small enough to be easily inhaled and used for aromatherapy.
Pros: Nebulizers use no heat or water, yet disperse the entire oil into the air for optimal aromatherapy. 
Cons: Because nebulizing diffusers use only the essential oil (no other substance such as water or heat to assist in diffusing), they use much more oil than other diffusers. This makes nebulizers a more expensive type of diffuser to use, and it can also be more expensive to purchase than other diffusers. Additionally, some models of nebulizing oil diffusers are noisy in comparison to other diffusers.
Personal note: I witnessed with horror an entire bottle of the respiratory blend get emptied in one night, in my daughter's room. Not only was she exposed to more oils than planned (she's just fine, don't worry), but my budget was badly chewed!
b. Ultrasonic diffuser:
This popular type of diffuser uses water and electronic frequencies to create a fine mist from the essential oil and water. Ultrasonic vibrations are created by a small disk under the surface of the water which causes the essential oil to break up into tiny micro particles.
Pros: Ultrasonic models only use a small amount of essential oil, and no heat is used to generate the mist in an ultrasonic essential oil diffuser. This method can also act as both a diffuser and a humidifier, a helpful feature if you live in a drier climate. There is very little to no noise associated with ultrasonic diffusers, making them perfect for nighttime use.
Cons: Only a small fraction of the mist is essential oil, and the ultrasonic diffuser mist depends upon the air current of the room to disperse the essential oil. If you already live in a more humid place, you may not want to use a diffuser that adds more moisture to the air.
Personal note: I only have ultrasonic diffusers at home and at my practice. I started with a high performing diffuser I can advise you about (or you can go in your account and get whichever takes your fancy) , but as long as I didn't have the budget for only those in every room, I purchased this one and recommended it to customers; here is my Amazon link for it: https://amzn.to/3woK8fp
c. Heat diffusers:
As the name suggests, heat diffusers use heat elements to help drops of essential oils on a gently heated plate gradually evaporate into the air.
Sometimes heat essential oil diffusers use oil mixed with water, but many use heat as the only medium. Some heat diffusers use very high levels of heat to cause a stronger aroma, however the best heat diffusers use very low heat to avoid drastically changing the chemical constituents of the oils being diffused.
Pros: Diffusing with heat is an economical, efficient, and silent way to spread the aroma of an essential oil throughout the room.
Cons: Using heat can change the properties of essential oils at a molecular level. This means that the aromatic benefit of an oil may lessen or change entirely.
Personal note: Yuck. One simply doesn't heat an oil if it can be avoided.
d. Evaporative diffusers:
Evaporative diffusion uses airflow to spread the aroma of essential oils into an area. A fan blows air through a filter, such as a tissue or a pad, that is lightly saturated with essential oils.
The aggravated air causes the oil to evaporate quickly, and the air with the evaporated oil is blown into and around the room.
Pros: Wind-blown diffusion is a quiet way to quickly spread an essential oil's aroma throughout the room.
Cons: When you use an evaporative essential oil diffuser, the essential oil diffuses segments; the lighter essential oil components evaporate first, while the heavier components evaporate last. Because every component of the oil is not diffused at the same time, this diffuser is not ideal for aromatherapy. 
Personal note: Yes, you just read it: they are not ideal for true aromatherapy. And the fans can be noisy… E
Regardless of the essential oil diffuser you choose, the aromas of essential oils have immense potential to influence you and your environment for the better. In the end, each of these methods of diffusing will help you enjoy the benefits of aromatherapy in any space.
2- Guide to cleaning your diffuser:
Regardless of the type of diffuser you have, learning how to clean your diffuser is important to ensure its longevity. If left uncleaned for too long, essential oils or any leftover water can corrode and ruin your unit.
This can also negatively affect your aromatic experience. If there's an array of essential oil residue in the diffuser, aromas muddy together and mingle in a sometimes unpleasant way.
To keep your diffuser in perfect running condition for years to come, clean your diffuser after each use by wiping it out and letting it dry before using it again.
For a quick clean, it is a good idea to diffuse Lemon oil for a short time. This makes it easier to clean out any residue or water lines before you wipe it out.
For diffusers that do not use water, make sure to rinse out the nozzle with tap water and then wipe it clean. 
I also recommend that you deep clean your diffusers once a month or as needed. Do so by following these steps based on the type of diffuser you have. 
Ultrasonic Diffuser :
Turn off your diffuser.

Fill the water reservoir halfway to the line with clean water.

Add 10 drops of pure white vinegar to the water reservoir.

Turn it on and let run for 3-5 minutes, allowing the vinegar to disperse throughout. 

Drain the water reservoir completely. 

Dip a cotton swab in white vinegar and wipe down the edges of the water reservoir as well as the ultrasonic mist chip. 

Rinse the water reservoir with clean. 

Wipe the reservoir with a dry cloth and let air dry before using it again. 
Nebulizing Diffuser:
Turn off your diffuser.

Completely submerge the quick-change top in rubbing alcohol for 30-60 minutes.

Wipe clean with a dry cloth. 
Heat Diffuser:
Turn off your diffuser and allow to cool. 

Lightly dampen a rag and wipe down the heat plate. 

Allow to completely dry before adding more essential oil. 
Evaporative Diffuser:
Turn off your diffuser.

Remove the pad or filter

Dampen a microfiber cloth and gently dust the fan blades. 
Personal note:
Imagine diffusing Spikenard after Basil oil. Ooooh no… Also, flies seem to like making their way into a diffuser once in a while. I am sure you don't fancy diffusing fly residue..
Now… you have read a little bit about oils, but you want the full on low down about oils… I is my pleasure to invite you to continue learning on my main aromatherapy website: https://www.momsgotoils.com!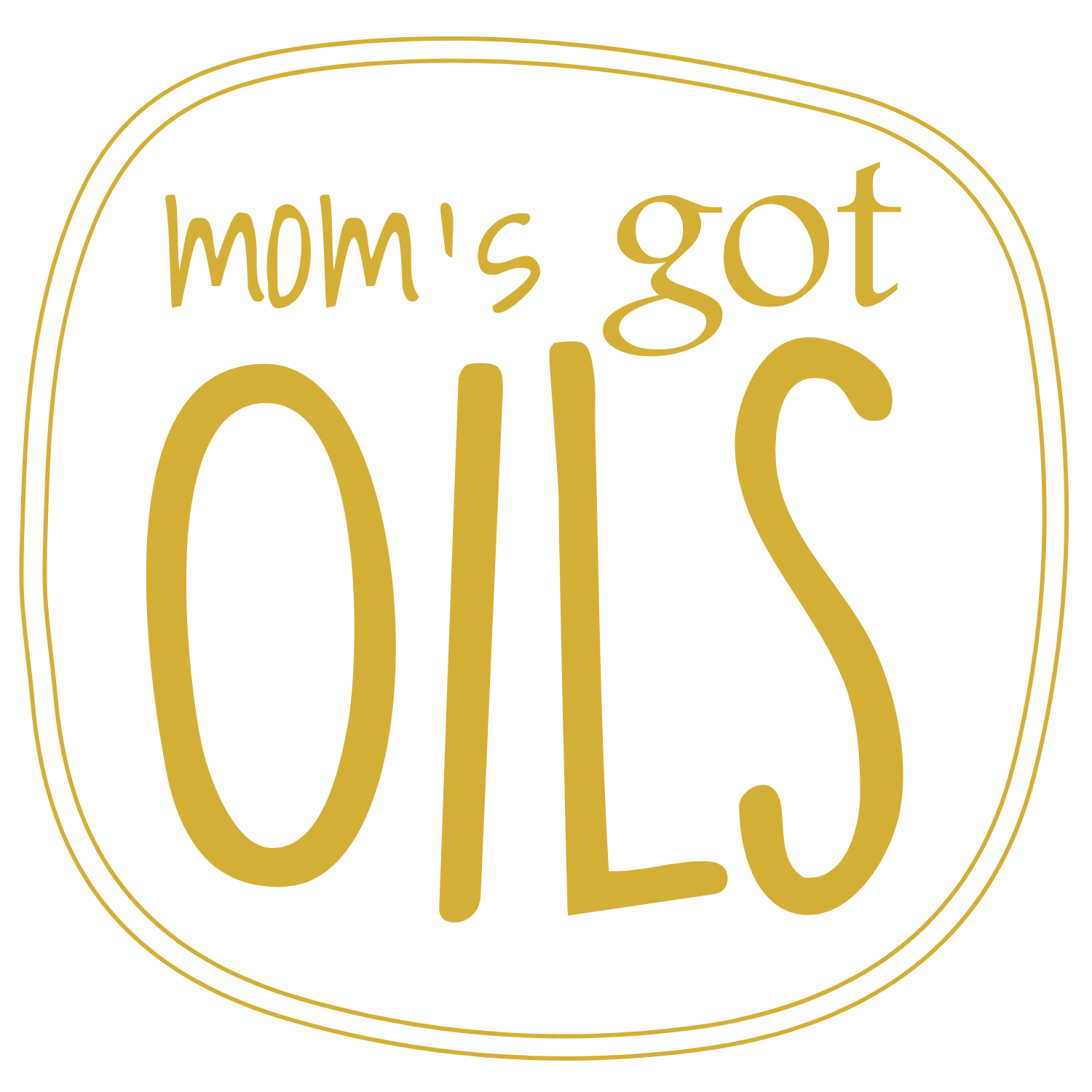 What's your main website for oils?
Where do I start to join your team at 25% off?
Either choose a predesigned starter kit with the most useful oils for you as they appear after you have started creating your account, or if you'd like to create your own custom kit: 1. add the wholesale membership to your cart and then 2. add whichever items you'd like to start with to your cart.
From then on, all your prices will be at 25% off retail! Who wants to pay full price anyway?
I just joined Mom's Got Oils, now what?
Woohoo!! Welcome to the team!!
Book your Wellness Consultation for a few days after your expected package arrival. I want to meet and support you!
What is that referral number thing about?
This is to ensure I am your dōPERSON ? and you can contact me directly for support. My referral ID should be filled in for you, but if it isn't, enter my ID which is 7457390. You will also be assigned a knowledgeable sponsor as a backup for me in case I am helping another client when you need help. Drop me an email or book your discovery call below so we can meet! I can't wait!
What is the Monthly Rewards Program, or Loyalty Rewards Program?
This is by far the smartest way to buy and to get the most for your buck. When you finalize your shipping and payment options, click to process your order and continue. On the very last screen, you will be asked you if you'd like to join the optional Rewards Program. You can set this up at a later time if you wish, or you can plan a custom wellness box to arrive next month (we like curstom!!). What most of our oilies do is choose one area to focus on each month. Such as more restful sleep, women's health issues, care for athletes, children etc. I am here to help you work things out in your Free Wellness Consultation, so don't forget to book that too!
What is that Wellness Consultation you are talking about?
This is part of the beauty of joining me: you get me directly. I will be there for you every step of the way as you learn how to use your oils. If you haven't already booked your free discovery call so we can meet, then book your Wellness Consultation for in a few days, so you can be sure to have received your oils.
Do you charge for further consultations?
Nope. All your oil education is free. There are no additional costs to end customers at all. Sounds magic, right? Well it is true!!
Why doTERRA specifically?
As mentioned above, I really struggled to get any decent results with other brands, so once I found my game changer, I just ran with it! 
Also, doTERRA is ethical, and this is very important to me. Corporate responsibility can't be a gimmick. There has to be some substance behind it.
The fact that dōTERRA has the strongest ethics in the industry was an obvious choice for me. There is no other brand of oils I could recommend. Not one. The company never ceases to amaze me. It is the most tested and the most trusted, and I can see the results every day on my family and with my clients!
These oils have changed my life and that of my family and the many clients who have trusted me to be their accessible Aromatherapist.
I firmly believe Aromatherapy is accessible to all,and having a personal contact you will build a relationship of trust with, is paramount.
This is why my clients can contact me via Whatsapp, WeChat or Messenger and via our team facebook page @Momsgotoils.
How do I join from China to be with you, Elsa?
There are two ways to do this: 
1- Join via the official doTERRA Chinese website:  Click on "My O" and then "Account Registration". During the process, you will be prompted to give my Chinese referral number: 00493834. You can pay via WeChat. Deliveries are crazy fast and there are exclusive oils and produtcs in China!
2- If the Chinese website feels daunting, contact me with your WeChat QR via email, and I will connect with you and include my lady on the ground MK. She will help you set up your account and she will be your contact for all things specifically Chinese. We will also add you to the Mom's Got Oils WeChat group.
What if I am in a different country?
I lead and work closely with other approachable and knowledgeable in different countries. My team is international as I started educating others about the oils in China (yup!) and I was working mainly with expats.
Wherever you are in the world, as long as we can get the oils to you, it's a go, distance isn't a barrier to us working together.
If you need someone in your language or your timezone, we can definitely work something out. Everyone in the Mom's Got Oils team has the same commitment to serve you. Male or female of course!!
When and how did you get started?
I have been a dōTERRA Wellness Advocate and leader since 2015. I am a qualified essential oils specialist and work exclusively with this brand of oils after struggling to get repeatable results with other brands.
I am passionate about all things healing which work with the mind, body and soul, and not against it. These pure essential oils and bioavailable supplements are an amazing affordable natural tool anyone can learn to use.
You should see small children with their especially made roller ball bottle blends. They know the good stuff!!
Ever since I can remember, my sense of smell was like a curse. I felt every smell intensely. Some made me mad, some made me unwell in an instant. From a young age, you wouldn't catch me dead walking through the perfume section of a department store, or walk into a perfumery…
Some things smelled like the taste of something inedible I couldn't have possibly tasted before. Others tasted like the smell of something completely different. Shampoo and hand soap were a hard reality to live with, with sudden headaches or bouts of nausea. Even cough medicine was too smelly!
Badabing badaboom, I discovered THE right and pure brand of essential oils after yeaaaars of failing to find a good brand. It hit all the spots. The therapeutic use, the DIYs to avoid synthetic chemicals, the "purefumes", my goodness it was so liberating!!
And so I trained officially and now I support and educate others so they can have a natural and empowered wellness lifestyle, without any artifice.
I am in contact with another wellness Advocate already, what do I do?
If you are already working with a dōTERRA Wellness Advocate, I ask that you go to this person who introduced the oils to you. It is a question of ethics for me. One should go where the best relationship lies. I can support you on Facebook too anyway.
I want to change teams because my previous Wellness Advocate is not supporting me, what do I do?
If you are in a situation where you are free to change teams or wish to reactivate your account after not having ordered for six full months, then I will be able to help you sort that out for you.
Ethically, it is important that your first point of contact be your original person, but I understand that sometimes it is best for everyone to have a change of scenery. There has to be a 6 months window with no order. 
If you simply wish to reactivate, then in this case it is possible. Just get in touch and we can chat. In the grand scheme of things what matters is that you use dōTERRA rather than synthetic chemicals. 
Do oils come up in your other work?
As you probably know, I am an Energy Healer, and many a time, while performing Akashic and Shamanic Healings, I have been called to ask clients to apply specific oils to specific places on their body. This greatly enhances their energetic healing sessions… and I can't say it doesn't amaze me every time!!
Also, I have a healing practice where I consult in various ways, i.e. Hypnosis, Mindscpaing, Emotional Mind Reset, Bach Flowers etc, whether online or in person, and yes, oils keep coming up, because they are so amazing!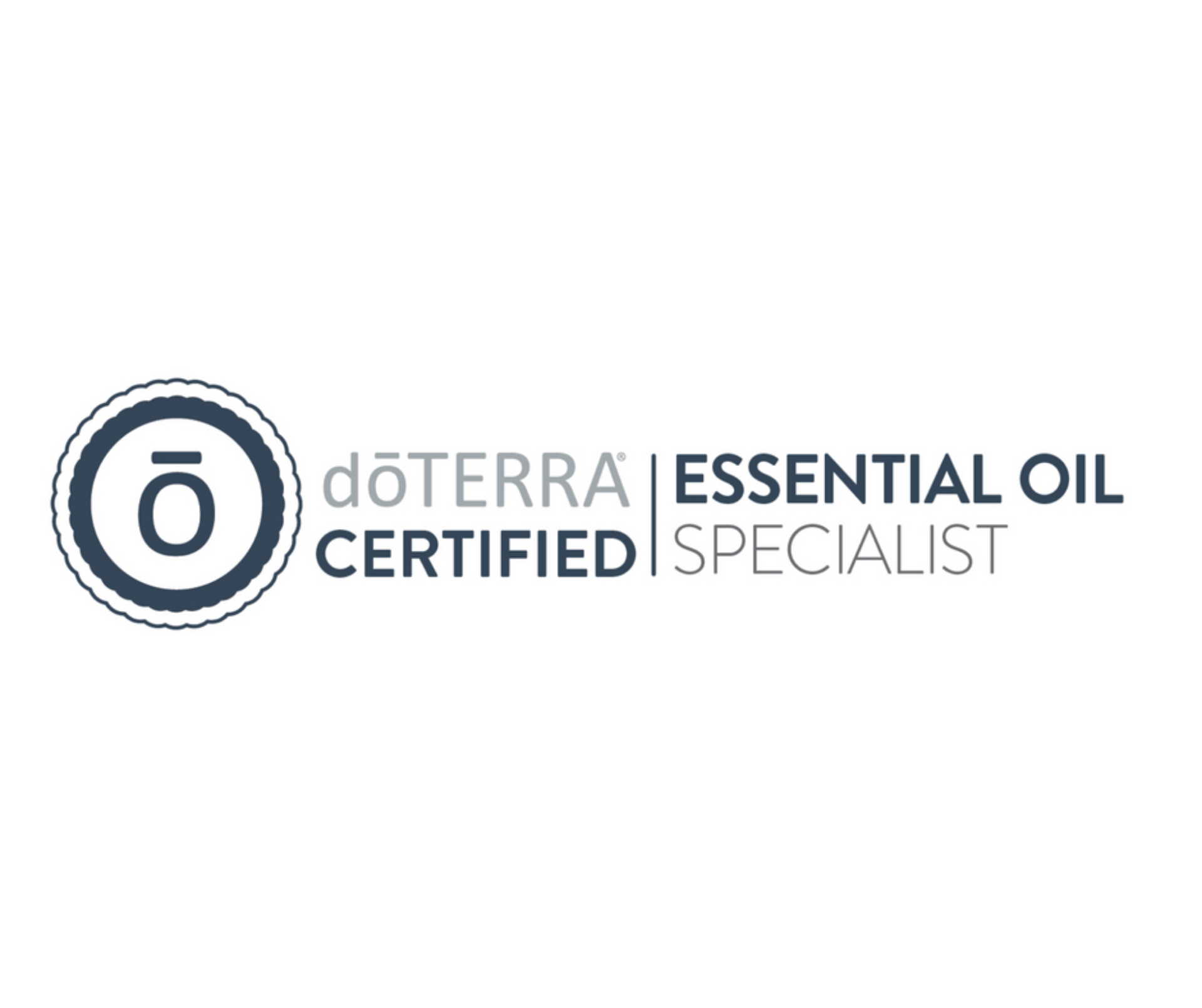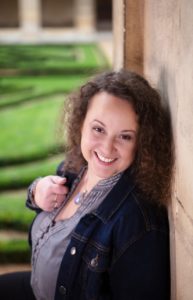 I can't wait to hear about your wins.
Elsa
Creator of Emotional Mind Reset. Rapid Transformational Therapy® (RTT) Practitioner (Hypnosis), Mindscaper®, Aromatherapy Practitioner, Bach Flowers Practitioner, Access Consciousness Bars® Practitioner, Shaman, Certified Angel Guide, Certified Sound Healer (Tuning Forks and bowls), Reiki Practitioner, Sacred Freedom Technique Practitioner, CTP, PGCE MFL. Yup. I am a bit of a Swiss Army knife...